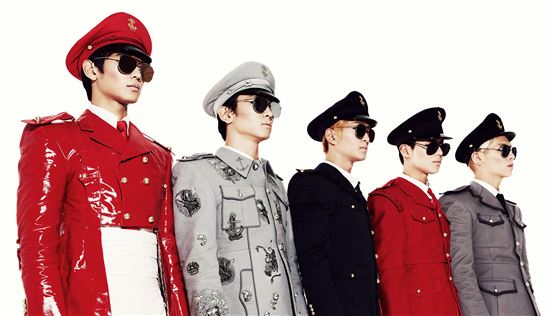 Just like the the piper in the fairytale who lead kids away without anybody knowing, "Everybody" is a song about waking up the inner child in everyone's hearts and taking them inside the exciting rhythm.
In order to portray the message of the song, the members opted for a uniform concept with a symbolic meaning behind it. The uniforms are gaining attention since the style has been reformed with SHINee's color.
The outfits that SHINee are sporting in their mini album jacket are from America's representative designer brand Thom Browne's 2014 S/S Collection. They were imported from New York and were able to bring out a different kind of charm from SHINee.
Translated by: kimchi hana @ shineee.net